Floats and Vehicles
Submission of theme must come with a drawing or picture of float/vehicle.
No loudspeakers, PA systems, bullhorns, etc.
No solicitation of funds or donations.
No distribution of goods, including but not limited to candies, pamphlets, and others.
Themes may not be sexual, political, or religious.
Floats may not be taller than 13' and 6" from the ground.
Signage and sponsorships must only be on the back of the float, measuring no larger than 3'x5'.
Drivers must be licensed to drive.
Must be driven at or below 5 mph.
Must be able to maneuver tight corners and two-lane traffic without disrupting flow of parade.
May not stop suddenly or otherwise disrupt flow of parade without prior approval.
Walkers
Children 10 years and younger must be accompanied by an adult at all times.
Groups of walkers accompanying vehicles must be limited to 25 persons.
Any and all debris left behind must be dealt with by the groups themselves.
PVDFest 2022 Parade Route
As of 12/16/2021. Subject to change at any time.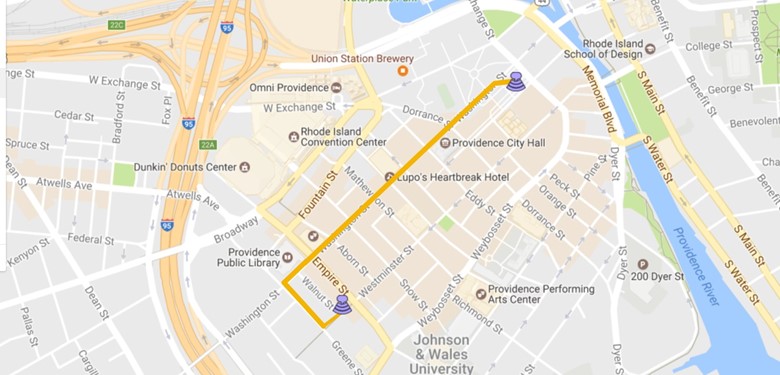 Register yourself or a group