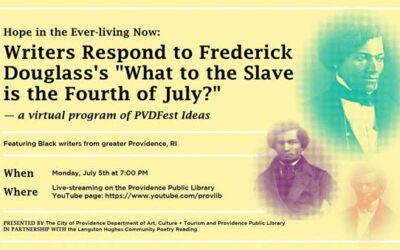 On July 5, PVDFest presented "Hope in the Ever-living Now," a live virtual event featuring new works of poetry, prose, and creative writing for performance in response to Frederick Douglass' 'What to the Slave Is the Fourth of July?'. The work has been performed...
For the seventh year, Mayor Jorge O. Elorza, the City of Providence's Department of Art, Culture+ Tourism and founding partner FirstWorks will host PVDFest, Providence's signature art festival this summer and fall. Providence's world-renowned art, culture and culinary...
---
Spreading PVDFest magic
We are committed to providing timely, accurate information to the media. For assistance gathering information on PVDFest, interview requests, press passes, and for all other media-related inquiries, please contact tagonia@providenceri.gov.