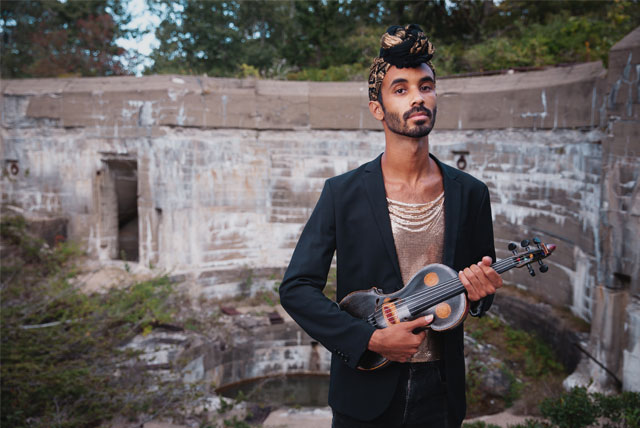 PVDFest Ideas Presents:
Jake Blount & the Vox Hunters
When
Thursday, August 11, 2022
5:30PM
Where
Dexter Park
Parade St & Willow St
Providence, RI 02909
Providence's Department of Art, Culture + Tourism is thrilled to present a free PVDFest Ideas concert featuring Blount and the Vox Hunters in partnership with the WBNA, who present music in conjunction with the Thursday Farm Fresh farmer's markets in Dexter Park.
Jake Blount's repertoire is built off old folk songs, gospel, and country created by Black and indigenous, as well as white, European musicians. Blount is not only an immensely talented performer/player, but also a diligent student of sound who preserves BIPOC Americana musical heritage through his recording and touring. Blount relocated to Providence from Virginia during the pandemic.
Fantastic performers and students of American musical history in their own right, Providence's own Vox Hunters are frequent collaborators of Blount and have been working with him on a recent project collecting New England sea shanties.
Cover photo by Tadin Brown.