This event has already happened and was part of Ideas Fest 2021.
The City of Providence Department of Art, Culture + Tourism and the Providence Public Library, in partnership with Langston Hughes Community Poetry Reading, present "Hope in the Ever-living Now," a live virtual event featuring new works of poetry, prose, and creative writing for performance in response to Frederick Douglass' 'What to the Slave Is the Fourth of July?'
The original work has been performed countless times in the 169 years since its debut, often in the days following Independence Day celebrations, offering a contemplative counterpoint to lively barbecues and fireworks displays. Douglass, the famous abolitionist who freed himself from slavery, originally delivered his speech to the Ladies Anti-Slavery Society of Rochester, New York on July 5,1852, a time during which the United States was embroiled in debates over slavery.
Additional funding for this project was provided by the Providence Tourism Council and the Rhode Island State Council for the Arts.
The program took place on the Providence Public Library's YouTube page on Monday, July 5th at 7:00 PM.
Production Team
Elisa Garcia, Director/DP/Editor
Mike Levinsohn, Gaffer/Sound
Capri Kulio-Pulos, Camera Assistant
k. funmilayo aileru, Designer, title cards
Credits in Order of Appearance
John Igliozzi, Providence City Council President
Jorge O. Elorza, Mayor of Providence
April Brown, Co-Director, Langston Hughes Community Poetry Reading Committee
Fricia Zey
Marlon Carey
Sylvia Ann Soares
Damont Combs
Queen G
Christopher Johnson
Shaffany Piaget Terrell
Becci Davis
Vatic Kuumba
Participating Artists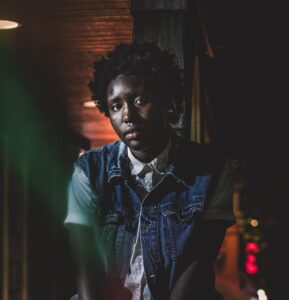 Fricia Zey, also referred to as Presh, is a Liberian American artist, poet, writer and performer based in Providence, Rhode Island. Her work focuses on preserving the traditions of continental and diasporic Africans, rebuilding a fractured identity, enhancing our awareness of spirit, and maintaining culture as the primary focus for community revitalization.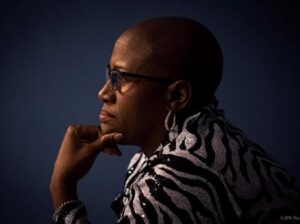 April Brown is an educator, ordained minister, poet, singer and actor living in Providence, RI.  Ms. Brown holds a B.A. from The American University in Washington, DC and an Ed.M. from the University of Rhode Island. She is the co-director of the Langston Hughes Community Poetry Reading Committee.  Her passion for arts and culture education manifested itself during her museum work with the Smithsonian Folklife and Cultural Heritage and the National Museum of American History, where she was the artist programmer for the 2004 and 2008 Folklife Festivals, the National World War II Reunion on the Mall and the Celebration of Baseball.  Locally, she has worked with Rhode Island Black Storytellers (RIBS) and the National Association of Black Storytellers as the African Marketplace director. Recently, she served as the Local Program Director for Turnaround Arts: Providence.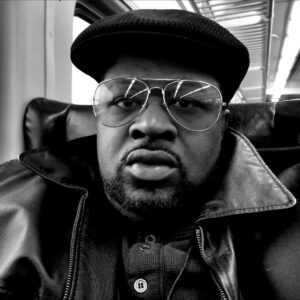 Marlon Carey is a poet, educator, actor, communicator and entertainer. He has published books, produced hip hop albums, been in plays and short films and facilitated workshops. Carey was a DJ for his own weekly radio show, has been rocking schools with Shakespeare to Hip Hop for the past 12 years, and has performed at assemblies and workshops for kids of all ages. He's also a storyteller and a member of the Rhode Island Black Storytellers (RIBS), and Brothers Keeper Poetry theater Ensemble. Also known as hip hop artist Inphynit DaGhost, Carey weaves a tapestry of introspective work dealing with a myriad of topics. When he is not onstage, he is a full-time father of three amazing children, caretaker of four naughty cats, and husband to one very patient wife.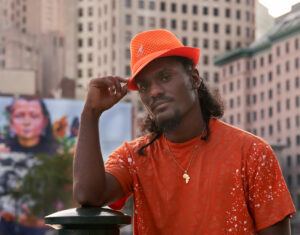 Damont Combs is a poet from south side Jamaica, Queens, NY with a degree in Computer Technology Service from Johnson and Wales University. Mr. Combs, otherwise known as Mr. Orange Live, has released two books of poetry: My Poem … My Riddle (Prysmatic Dreams Publishing, 2015) and Damont Combs presents A Touch of Orange (Kingdom Enterprise LLC, 2016).
Becci Davis is a Rhode Island-based visual artist who works across disciplines. She was born on a military installation in Georgia named after General Henry L.  Benning of the Confederate States Army. Davis' birth initiated her family's first post-Civil Rights Act generation and its fifth post-Emancipation. She finds inspiration in exploring natural and cultural landscapes, documenting her family's stories, and recording her present experiences as a daughter, mother, American, and Southern-born, and raised, Black woman. In Providence, Davis is a member of the WARP Collective, AS220, and Dirt Palace Public Projects communities.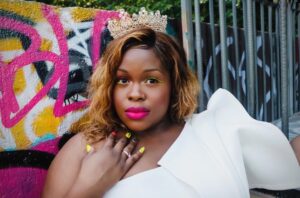 Queen G is a dynamic wordsmith fueled by faith. A Liberian American multi-hyphenate creative and educator, her work investigates identity, challenges oppression, and reimagines community and culture. Queen G uses her affinity for words on and off the stage, lending her vocals as a voice actor and host of The Royal Room podcast. She is a 7Hills Grand Slam Champion, National Poetry Slam competitor, and 2x Women of the World Poetry Slam competitor. She was a featured artist at PVDFest and on the Poets in Autumn National Tour. Her poetry is featured on Button Poetry and Write About Now.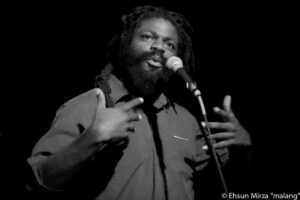 Vatic Kuumba is a creator born and raised in Florida. In 2016 he started working at AS220 youth. That same year his original work, Invisible Upsouth, premiered at Wilbury Theatre. In 2017 he completed a live arts residency at AS220, culminating with a new work entitled A Furtive Movement. Currently he is developing a cycle of plays with partners such as Rites and Reason Theatre at Brown University and Trinity Repertory Company. In 2019 Kuumba started a collaboration with film director Julia Lui that resulted in the first scene of A Furtive Movement being adapted into a short film. Driving While Black Magic has been shown at several film festivals and will be available for streaming in 2021.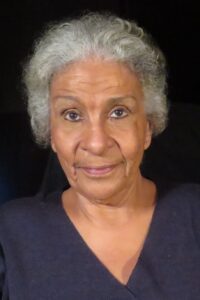 Sylvia Ann Soares is an actor, director, writer, and activist. She was an original member of Trinity Rep's overseas touring company; acted at Papp's Public and LORT theatres. She also participated in national tours with the Negro Ensemble Company and acted with LA Shakespeare. More recently Soares has performed at Rites and Reason Theatre and with the Wilbury Theatre. She is a recipient of grants from the Rhode Island Council for the Humanities, which have funded her work on Cape Verdean history and Nancy Elizabeth Prophet. Her ongoing solo work has also been supported by the National Endowment for the Arts, the Rhode Island State Council on the Arts, and The City of Providence Department of Art, Culture + Tourism.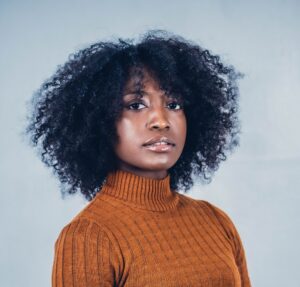 Shaffany Piaget Terrell is a dancer, singer, and actress. She majored in Musical Theatre at The American Musical and Dramatic Academy College and Conservatory of Performing Arts in New York (AMDA). A native of inner-city Massachusetts and Providence, RI, she has always felt that her community is etched into her: it's full of colors and sounds and if you listen closely you can dance and sing to the pulse of it. Recent credits include: "Black Death" by Shaffany Terrell at The Decameron (Water Fire Arts Center and Wilbury Theatre) and "5th Generational Black Woman" by Shaffany Terrell, Luna Loba (Wilbury Theatre).