Goods and Artisan Market – Saturday, June 11
The PVDFest 2022 Goods and Artisan Market will take place on Saturday, June 11, 2022 from on 12-6PM in downtown Providence.
This year, the PVDFest team is working with Craftland to manage and curate a Goods and Artisan Market for the festival.
Apply to participate here: https://shop.craftlandshop.com/pages/pvdfest-application
Haus of Codec Marketplace – Sunday, June 12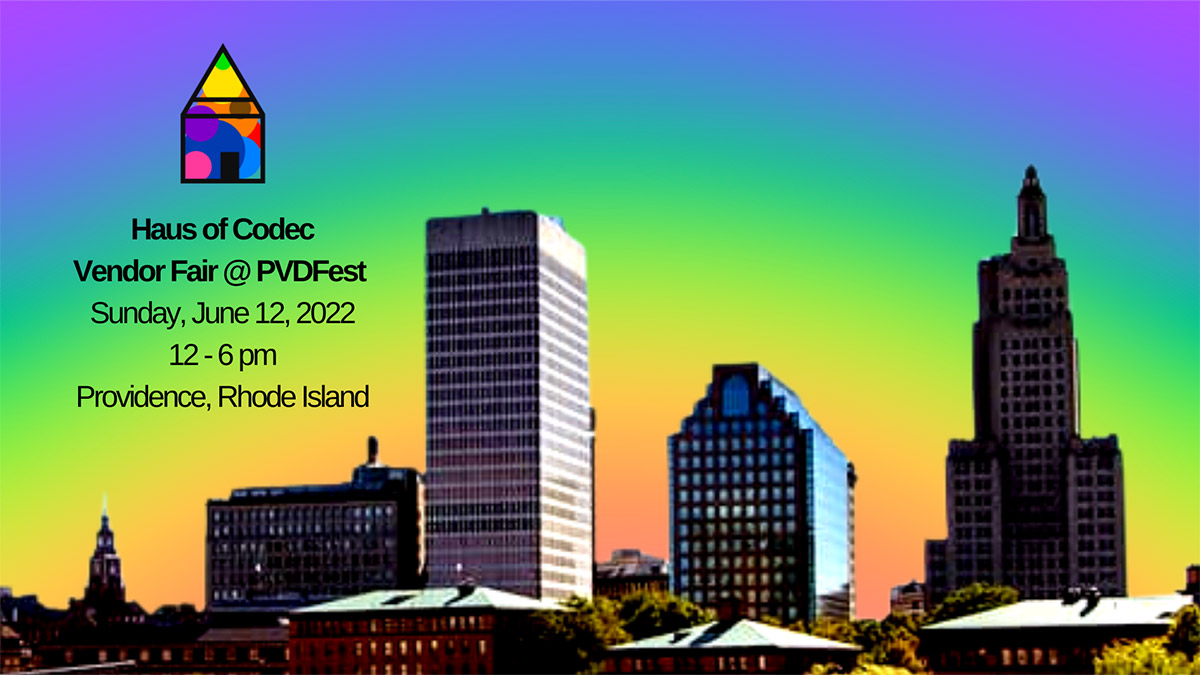 Haus of Codec will be hosting the LGBTQQIA+ Resource Fair & ART Marketplace on Saturday, June 12th, 2022, 12-6PM at Burnside Park.
House of Codec will also be hosting its clothing swap as well so please feel free to bring clothing you'd like to donate!
All vendors must adhere to current Covid-19 prevention and safety guidelines, available on https://linktr.ee/HausofCodec.
Vendors will be responsible for their entire booth. Tables, tents, chairs, etc. will not be provided. Vendors will have a 10×10 space.
For questions, please reach out to HausofCodec@Gmail.com.