PVDFest 2019 Ongoing Events Throughout Festival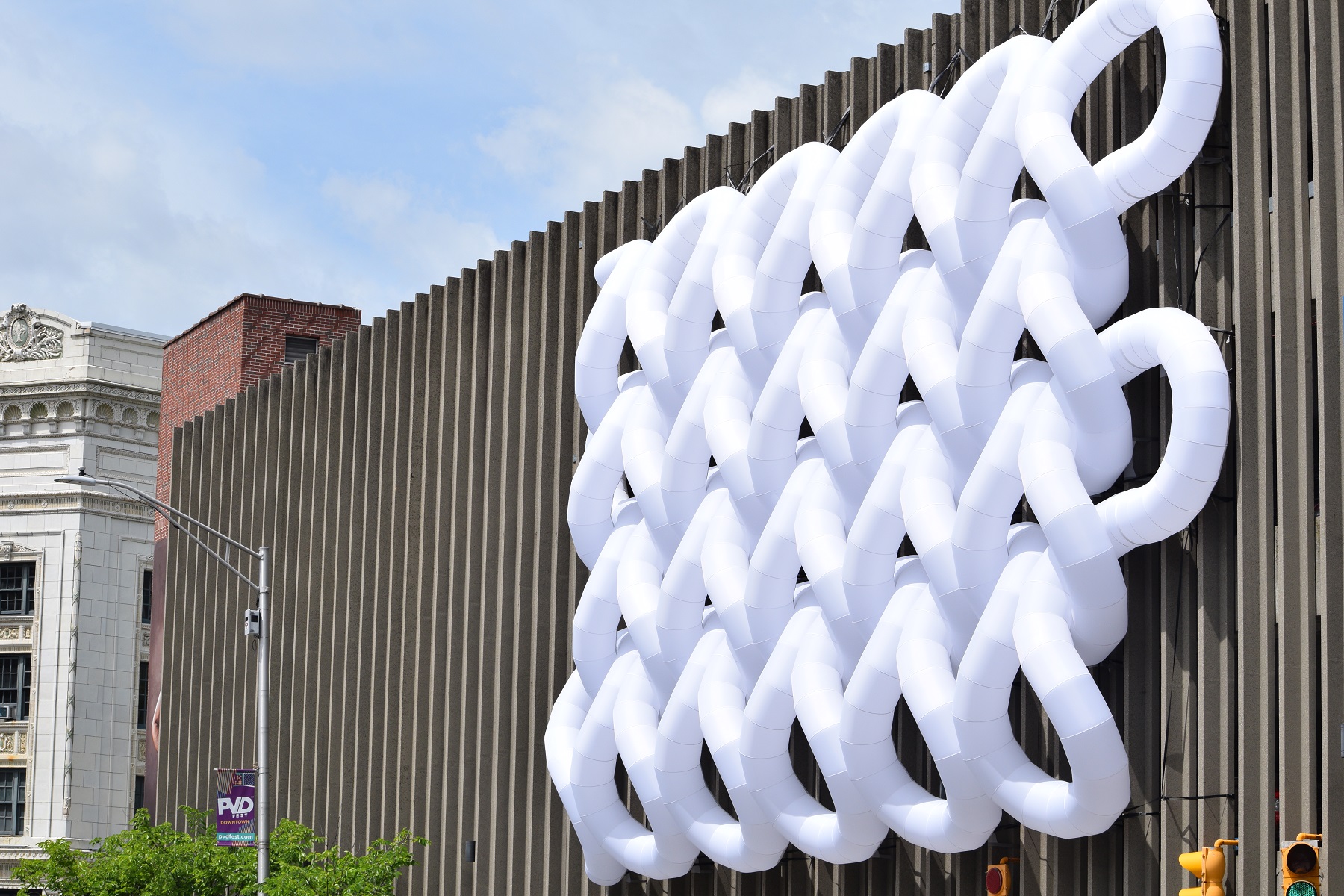 Pnit Pneuhaus
This 3D hanging installation takes the form of a macro-scale section of a knit textile swatch, drawing inspiration from Providence's rich history in the textile industry.
Location:  Civic Center Garage facade at 164 Washington Street
Once Upon A Sign Curated by Mark and Heather Binder
Look out for poetry hanging throughout the festival footprint. Watch for the words. Scan for the stories. Keep your eyes open for poems and tales scattered strategically on signs downtown. Some for young people, some for adults. Read them together and share or by yourself to ponder. Share and tag #onceuponasignPVD
Location:   Throughout the footprint, Friday – Sunday
Sign-In AREA C Projects
Sign-In, whose title is a play on "sit-in," seeks to engage the kind of legwork that makes democracy run: signing on, weighing in, and carving out new spaces for public dialogue.
Location:  City Hall Apron, at the corner of Dorrance and Washington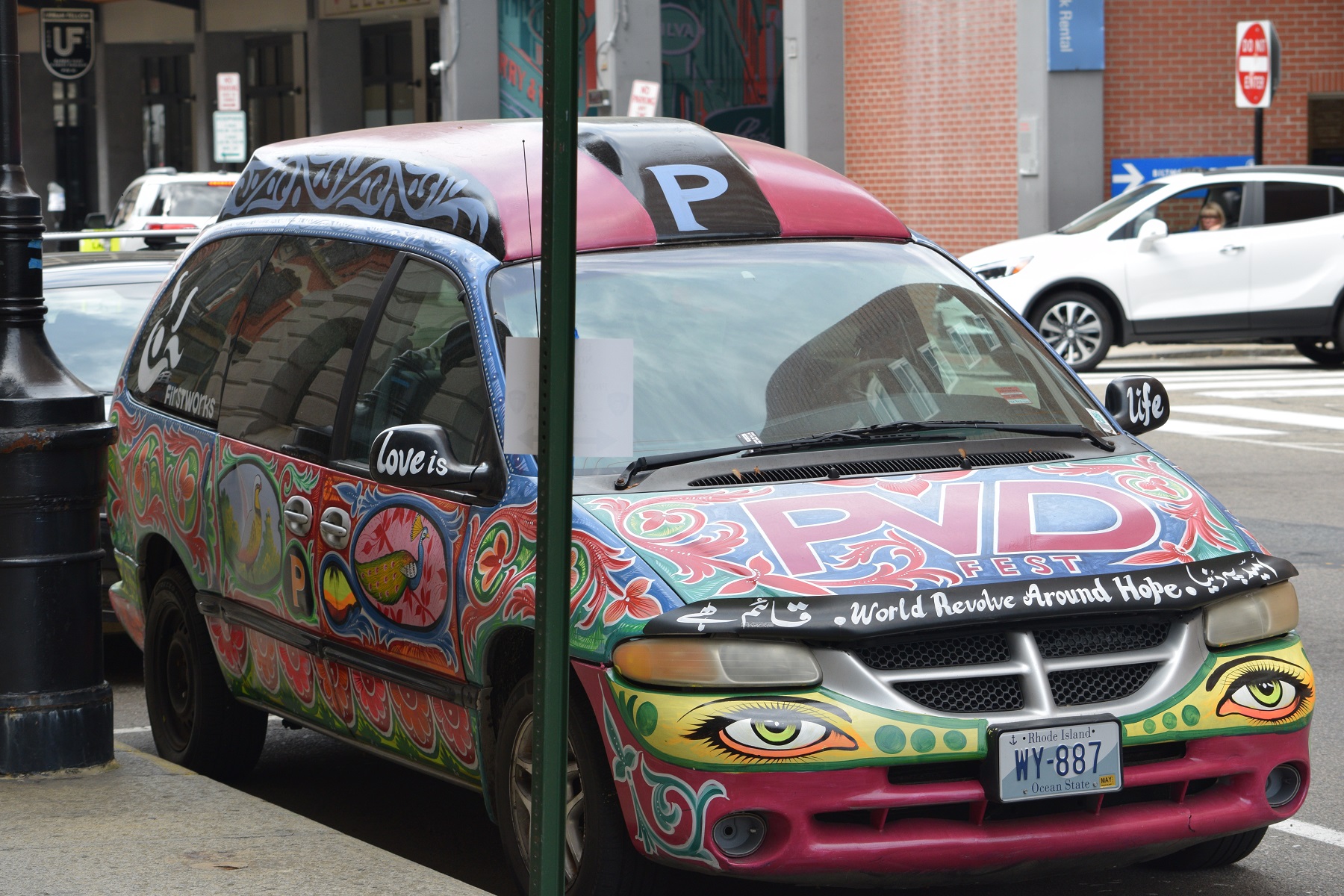 Pakistan Truck Art Phool Patti Truck Art
Painted at the 2018 PVDFest by internationally renowned artists Haider Ali and Ali Salman.
Location:  Westminster and Dorrance (Only at PVDFest June 6-9, 2019)
City Echoes By Nichole Speciale and Curt Miller
Visual artist, Nichole Speciale, and musician/sound artist, Curt Miller, collaboratively create work utilizing the inherent visual qualities of audio equipment as an art making material resulting in pieces that occupy a hybrid space between drawing, sound, sculpture, and performance. These audio-visual works invite viewers to consider the relationships between sound, image, space and place.
Location:  Fulton Street Alley, Saturday-Sunday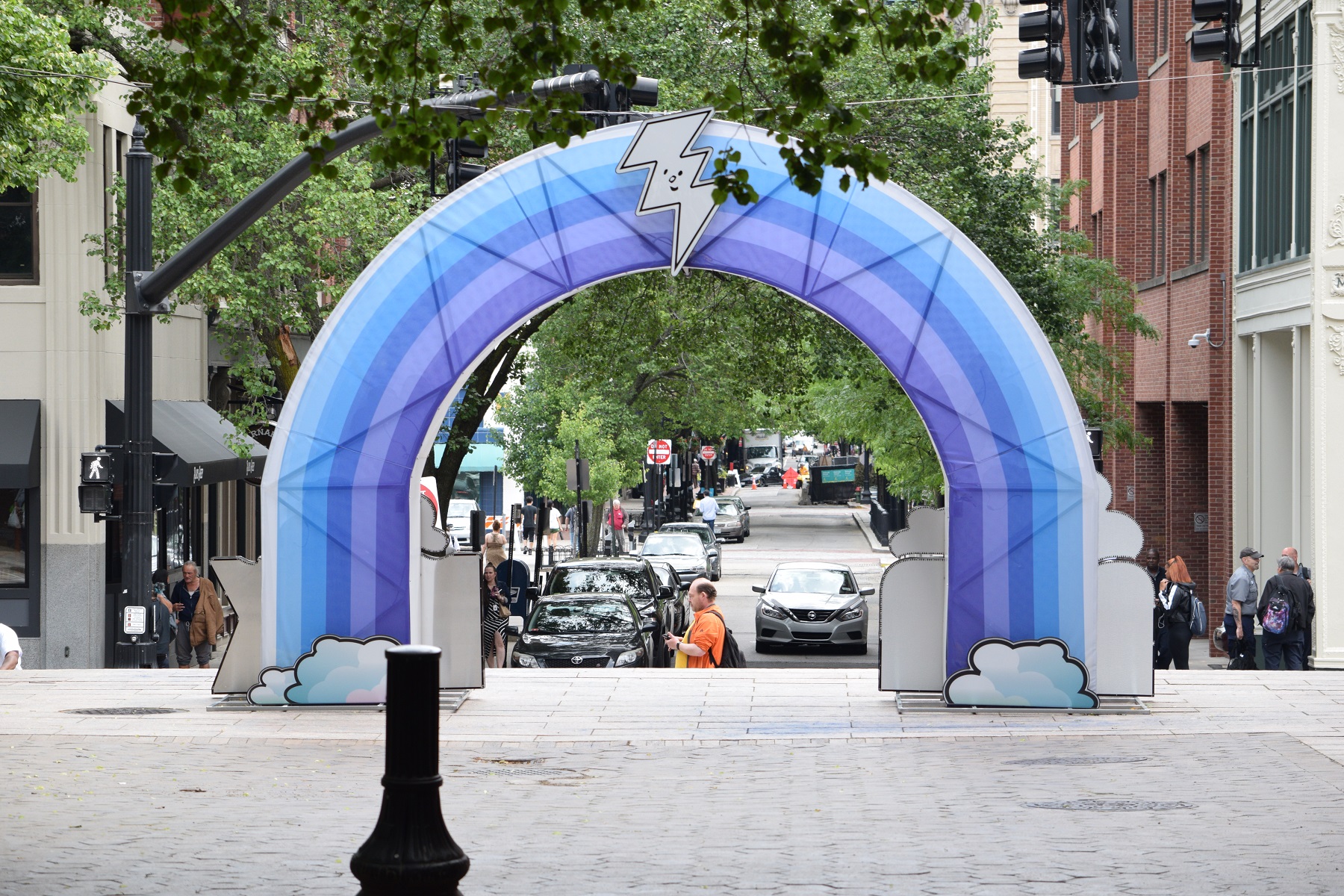 Good Luck Gateway Vinnie Ray
Vinnie Ray reclaims public space to promote positive vibrations, and prompt thought energy.
Location:  Empire Plaza, 444 Westminster St. (corner of Empire and Westminster)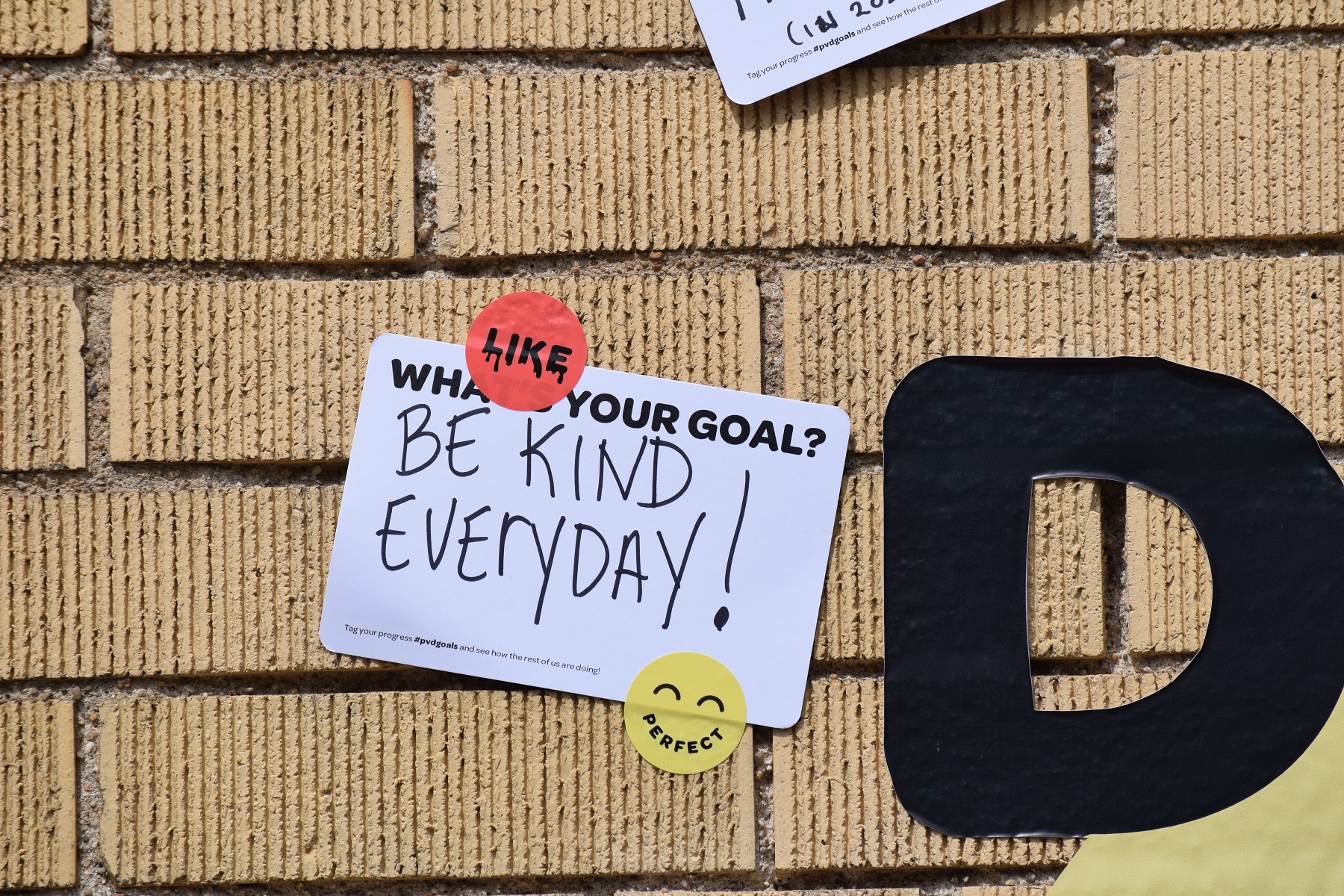 1000 Acts of Kindness
People across the city are encouraged to also participate and record their act of kindness using the #1000ActsPVD throughout the festival weekend. Each participant will be counted towards this year's 1000 Acts of Kindness initiative. Share your acts of kindness at one of the Kindness Stations on the festival footprint.
Location:   Citywide, Thursday – Sunday