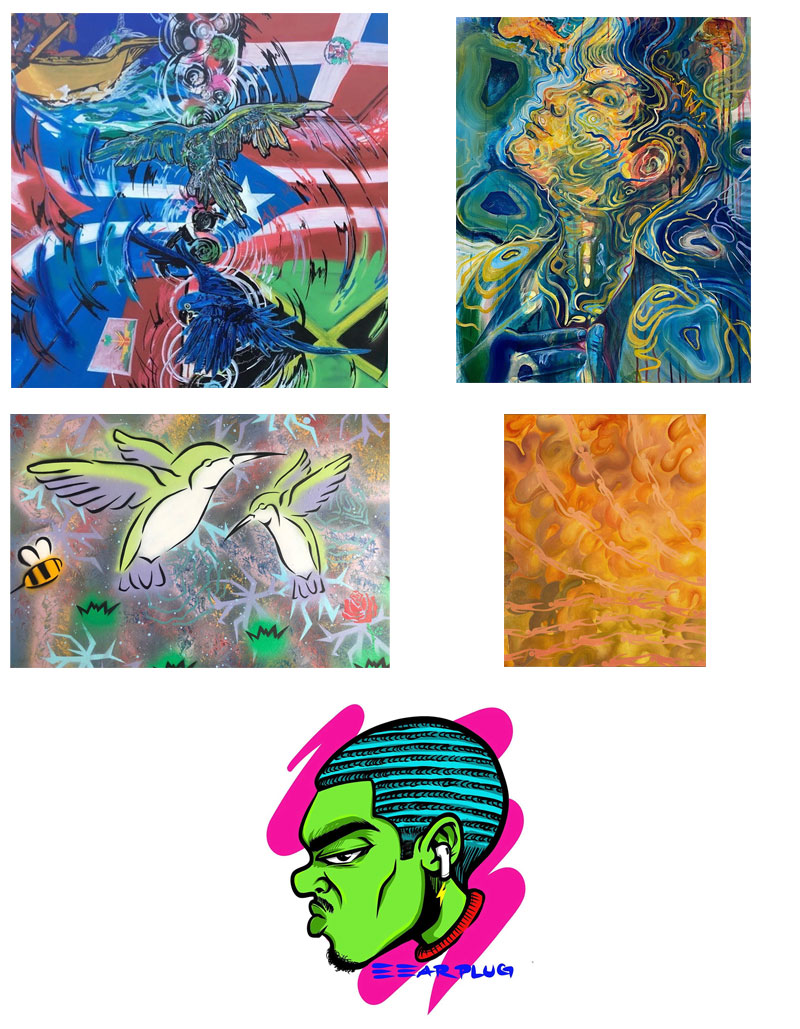 Saturday, June 11, 2022 | 12-6PM
A live art event compiled of a diverse group of creative talents from Providence. On Saturday from 12-6 PM, the artists will all create a one of a kind piece. Materials consist of spray paint and acrylic paint. Hosted by Savonnara Sok and help from Victoria Nounpa.
Tureygua Taino Cay (TAPIA), an aboriginal urban artist.
Joshua Vega (Bored Ink) illustrator, designer, Tattoo artist.
Eean Eear Plug, an digital/visual artist/muralist.
Kevin Lamb, a visual artist , murlaist and youth art instructor.
Masha Furtado, Muralist, design/Sign sculpture and fine artist.
Niko Tolento, visual artist and musician.
Kalee BLY Choiniere, a visual artist.