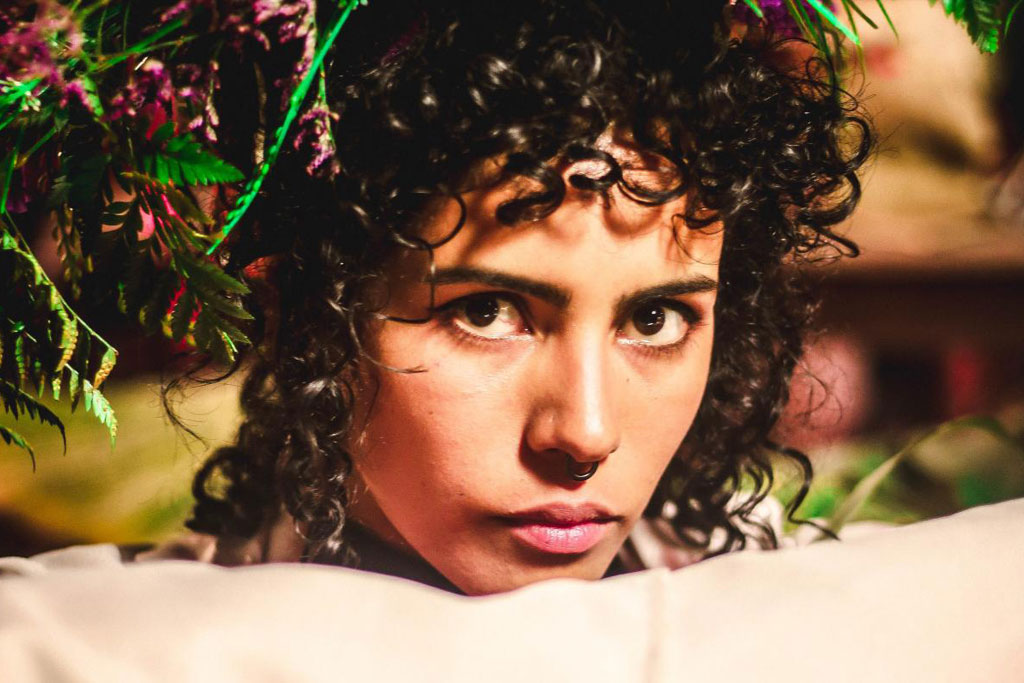 Performing
Sunday, June 12, 2022 | 12-1PM

City Hall Stage
Presented by Waste Management
25 Dorrance Street
On tour as part of Center Stage
CenterStageUS.org
At play in a Psychedelic Cumbia Sandbox, Hit La Rosa Channels a Fantastic Reflection of Perú's Full Cultural Spectrum
One of Lima's leading indie bands, Hit La Rosa delivers tight sets of pulsing tropical beats, rolling surf sounds, and sly lyrics to heal what ails you. At the center is Cumbia, the sound and beat of a collision of various cultures, and the heartbeat of contemporary Peruvian music.
By turns precise and dreamy, Hit La Rosa plumbs cumbia and pop music, folklore, jazz, and dancehall, to produce its distinctive grooves and hooks. Add to this a punk sensibility designed to, as lead singer and primary lyricist Chaska Paucar puts it, "bring healing to people," by exploring, not shunning, life's shadowy sides.
"Our music has a bit of mystery with lots of supernatural and fantastic elements. It's about mind travel. You have this duality between dark and healing, experiences that are not comfortable but that everyone has to find their way through."
"Hit La Rosa comes in hot and doesn't stop until the final measure. The band explores many facets of Peruvian cumbia music, infusing it with pop, folklore, jazz, and dancehall to produce its distinctive grooves and hooks. The band's precise-yet-dreamlike music and punk sensibility all come together to make music that explores life's shadowy sides."
– Bob Boilen NPR Music
"With an open sonic sensibility that mixes chicha, cumbia, groove, Andean sounds and a rock attitude, the Peruvian band Hit La Rosa hosts a psychedelic-tropical party, born from the heart of the jungle to take to the streets of Lima."
ZONADEOBRAS.COM
Hit La Rosa is part of Center Stage, a public diplomacy initiative of the U.S. Department of State's Bureau of Educational and Cultural Affairs with funding provided by the U.S. Government, administered by the New England Foundation for the Arts in cooperation with the U.S. Regional Arts Organizations. General management is provided by Lisa Booth Management, Inc.