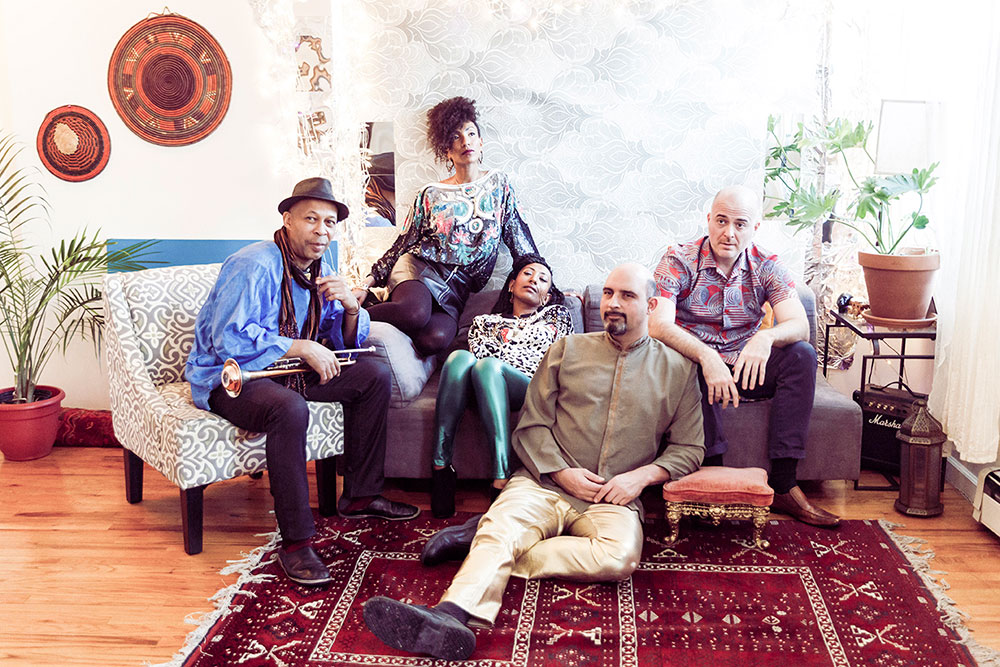 Performing
Saturday, June 11, 2022
Singer, songwriter and bandleader Alsarah, tabla player Rami El Aasser, oud player Brandon Terzic, bass player Mawuena Kodjovi, and backing vocalist Nahid.
Alsarah & the Nubatones introduce audiences to a dynamic fusion of sound. The Brooklyn-based, East-African retro-pop group was born out of conversations about Nubian "songs of return," modern migration patterns, and the cultural exchanges between Sudan and Egypt. Since their debut performance in 2011, the group has performed around the world to critical acclaim. With audiences of all ages and backgrounds, Alsarah & The Nubatones have proven that soul crosses all cultures, languages, and people.