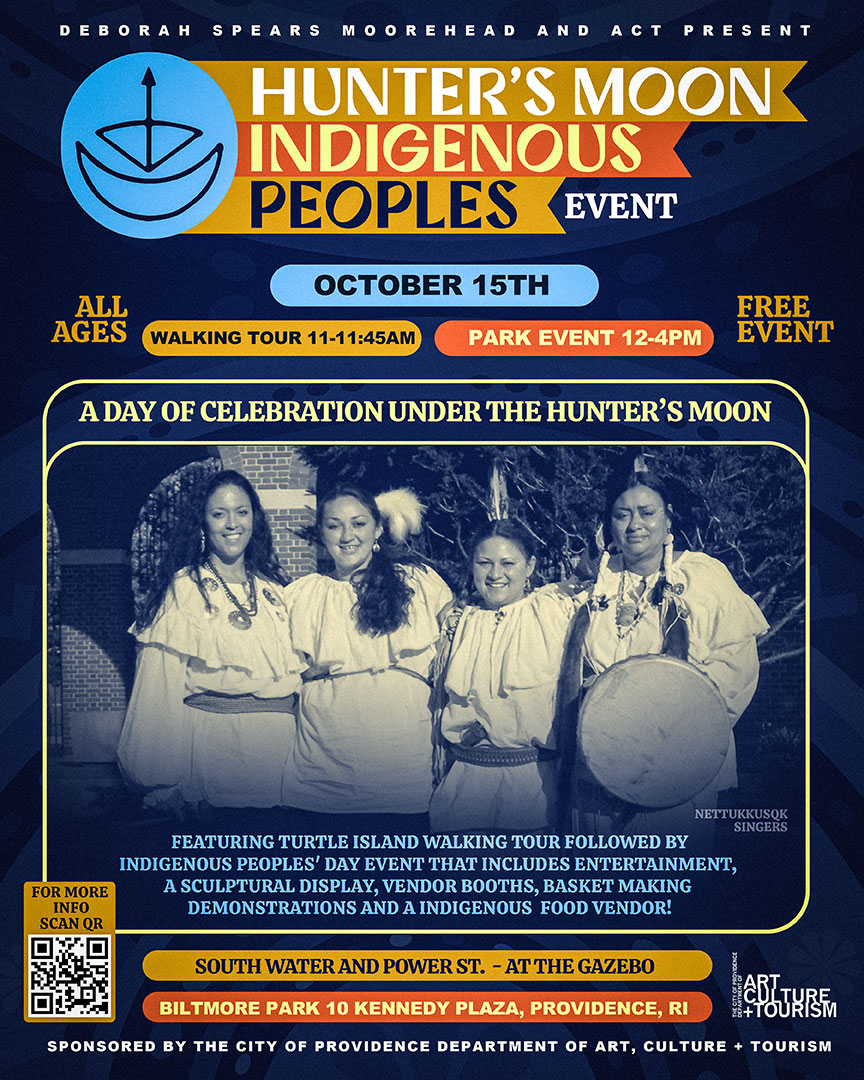 Deborah Spears Moorehead and ACT Present:
Hunter's Moon Indigenous Peoples Event
When
October 15th
12-4pm
Where
Biltmore Park in Downtown Providence (+ an 11am tour meeting @ South Water & Power St)
Join artist and curator Deborah Spears Moorehead and friends for an afternoon of Native American art and culture. A limited-capacity walking tour begins on South Water and Power St. at 11am (see additional info for registration) and artisan vending will take place from 12pm-4pm.
Musical performances by Eastern Medicine Singers and the Nettakkusqk Singers take place at 1pm and 2:30pm respectively, with additional Native American flute performances by Isaiah "Sleeping Turtle" Johnson and Wesly Jennings.
Also: contemporary art on display by Casey Figueroa. Traditional basket-weaving demonstrations by Jennifer Lee. Information about the Tomaquag Museum's new building. Food for sale by Willie's Place all afternoon.