PVDFest in the Park: Summer'ZENd!
September 22 @ 5:00 pm

-

7:00 pm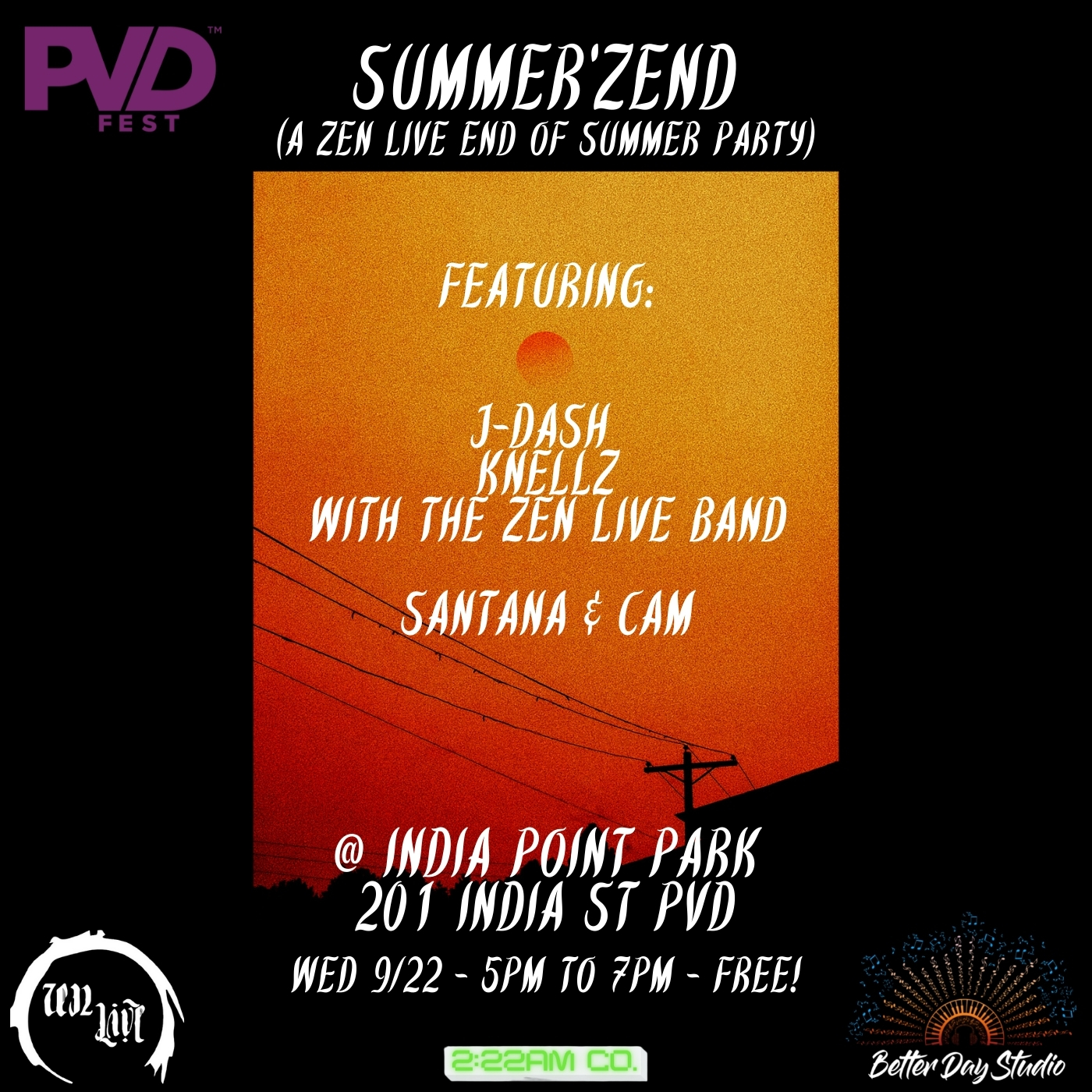 "Summer'ZENd! A Zen Live end of summer party featuring J-Dash and KNellz with the Zen Live band, as well as Santana and Cam! These artists perform original music, covers, improv live music.
Performers: James Krakue (J-Dash) & (Kevin Lannelli (Knellz) & Zen Live (Band)
J-Dash (@J_dash401) is a local multi-Instrumentalist from Rhode Island that mixes genres like R&B, Bossa Nova, Funk, Rock, and Rap. Knellz (@knellzri) is a local lyrical rapper that has lines for every occasion. Zen Live (@zenliveri) mixes a fusion of the various genres of music with live on-the-spot musical improv worked into every performance. Zen Live includes James on the guitar, Ryan on the drums, Mike on the keyboard and Nate on the bass.