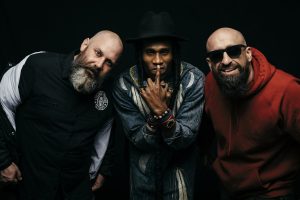 The EPIC BEARD MEN are an indie hip hop superduo composed of two legendary RI rappers and poets. SAGE FRANCIS and B. DOLAN have toured the world representing Providence for decades and in 2019 have combined to create their debut joint LP, entitled "THIS WAS SUPPOSED TO BE FUN."
VOCKAH REDU is a legend of the BOUNCE scene, where he helped create and innovate the music that popularized twerking! His set must be seen to be understood and features high energy dance music straight from New Orleans.
STL GLD are an indie rap group from Boston.